08 Dec

The 2022 Holiday Gift Guide for Dog Lovers

The 2022 Holiday Gift Guide for Dog Lovers
'Tis the season, dog lovers!
Finding the perfect gift for your dog and dog-obsessed friends and family can be tricky. But it's so worth it to see their huge smile when they unwrap that pawsome present!
If you're on the hunt for dog-riffic gifts, look no further. You're sure to find something outrageously fun, quirky, adorable or practical for the dog-loving people and dogs in your life below.
A personalized throw pillow
Who wouldn't love a custom throw pillow of their beloved dog? I know I would love to have something like this to remember my pups who are no longer with me. This would also be great for the college student who must leave their best friend at home with mom and dad. Scroll through your friend's social media feed to find the perfect photo of their pet to use for the pillow design.
Mmmm, coffee…and dogs 
I love my steamy first cup of coffee every morning! Just about anyone would be thrilled to get a customized dog mug. Throw in some  Grounds & Hounds Rescue Roast and you've got a perfect gift you'll feel good to give (and get!).
One-of-a-kind dog art
Imagine if you received a custom portrait of your dear dog. This Etsy shop takes a photo of your pet and turns it into a heartwarming masterpiece. Pet art makes a difference because it reminds us daily of what makes our lives so wonderful.
A gift that gives back
What dog lover wouldn't love a gift that helps more dogs? Conscious Step socks save dogs. Each sale supports the nonprofit Best Friends Animal Society. You could even check with your favorite animal charity. Many will have special purchases during the holidays that help support their cause.
A Predesigned Goody Box
Goody Box  makes some really cute gift boxes just for dogs (sorry humans!). Each is jam-packed with treats and toys. I can see this making the perfect gift for that friend who just adopted a new puppy.
DIY Heaven 
If you love making homemade gifts, check out these fabric dog toys or a bottle of dog shampoo or even these healthy dog treats. Handcrafted gifts are always special. The extra time and effort that goes into them really shows you care.
A gift certificate always fits. Everyone loves pet-related gifts, but sometimes it's hard to know exactly what a pet-parent wants or needs. A gift certificate to a local pet specialty store, a groomer or pet sitter, or a gift card to choose whatever they like online, is always a favorite. If you know someone who has been talking about adding a pet to their family, a certificate to cover the adoption fee at your local shelter would be an awesome choice! WE ALSO OFFER GIFT CARDS FOR TRAINING OR BEHAVIOR MODIFICATION.
Let me know what dog-inspired gift you end up buying by posting it on my Facebook Page or send a picture of the best dog-inspired gift you ever received!
HAPPY SHOPPING!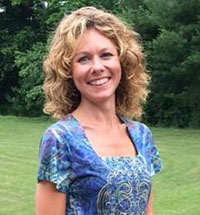 Jennifer began to learn more about dog behavior and training in 2009, by reading all the latest science-based research she could find and by enrolling in a dog training course through Raising Canine, owned and operated by Susan Smith, CDBC, CPDT-KA. Jennifer earned her national certification in professional dog training through the Certification Council for Professional Dog Trainers (CCPDT) in 2013.  She feels strongly that: "The attitude that's brought to the training session by both myself and the dog's guardian is critical to its success." "I strive to fully understand the goals as well as the challenges of each client and work hard to develop a plan that works for everyone, including the dog."